Naatyaanjali was invited to Darwin, Australia on 1 Oct 2011!!
At the invitation of the Northern Territory Department of Chief Minister Multicultural Affairs in Darwin, Australia in collaboration with the Hindu Society of the Northern Territory, Naatyaanjali was invited to choreograph and teach Australian teens. We had the privilege of training 9 Darwin dancers. Thereafter, Naatyaanjali proudly presented Aham (One's Own Consciousness) on 1 Oct 2011 at the Darwin Entertainment Centre. Dance pieces for Aham were a mixture of classical and semi-classical. We even incorporated acrobatic moves! We were very well received!! Aham was a sell-out fund raising performance.
Naatyaanjali was also proud that her teacher (Jeyanthi Arumuganathan)'s unique choreography and her overseas student's performances were well recognised in Darwin. The student's accolades are listed below:
1st prize – Eiesteddford, 2007 and 2008
Performed in Eiesteddford Closing Ceremony
Overall Junior Winner – Palmerston's Got Talent Competition
Performed in Palmerston Festival (Indian Divas) 2006, 2007 and 2008
Article featured in Sun Newspapers on 28 September 2011 had more details on Aham.
Source: http://www.territorystories.nt.gov.au/bitstream/handle/10070/235079/sub28sep11008x.pdf
What is Aham?
Aham means sat chit ananda which refers to true consciousness in total bliss. We are in search of the path to take, to know and unite with the Almighty depending on one's own raga (likes) and dvesha (dislikes). The paths are bakthi, kriya (actions), yoga and jnanam (knowledge). Regardless of the path taken, each one of us experiences various emotions every time until realisation takes place where no more desires are left to attain and fulfil. The scriptures like Agni Purana portray these expressions which we go through every time in 9 various dimensions.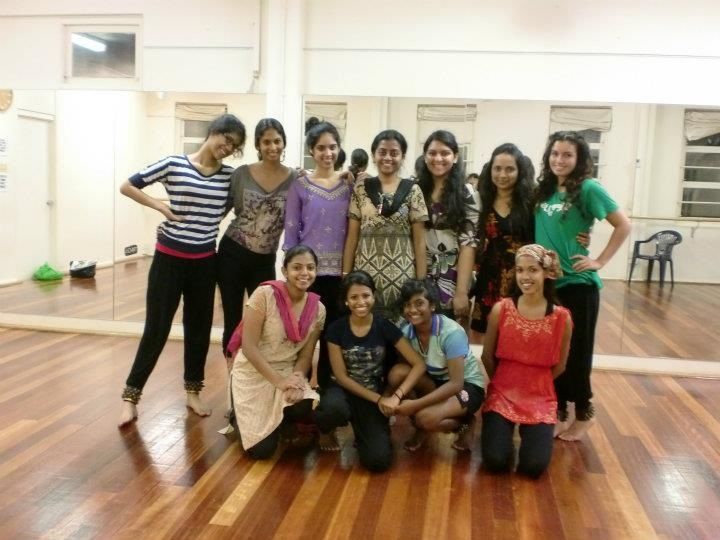 Fun rehearsals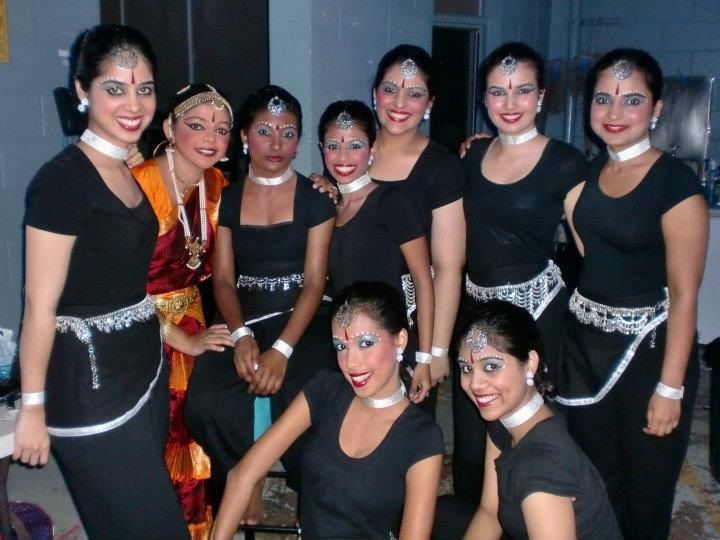 Before the show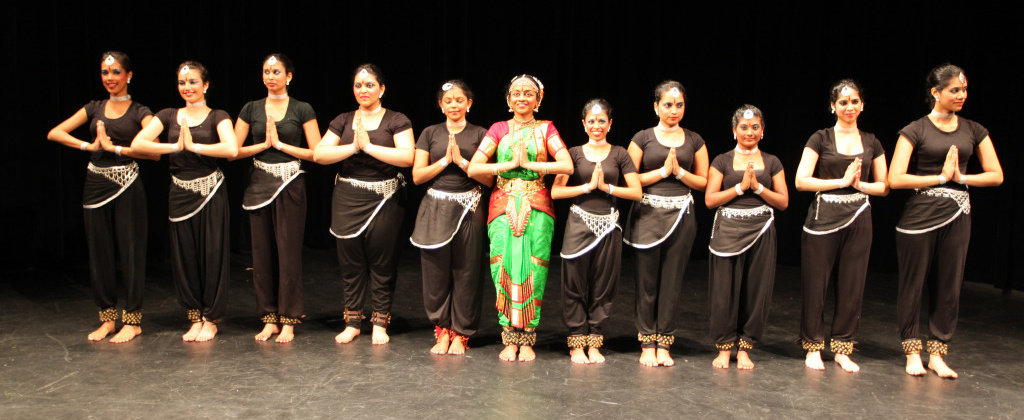 Aham curtain call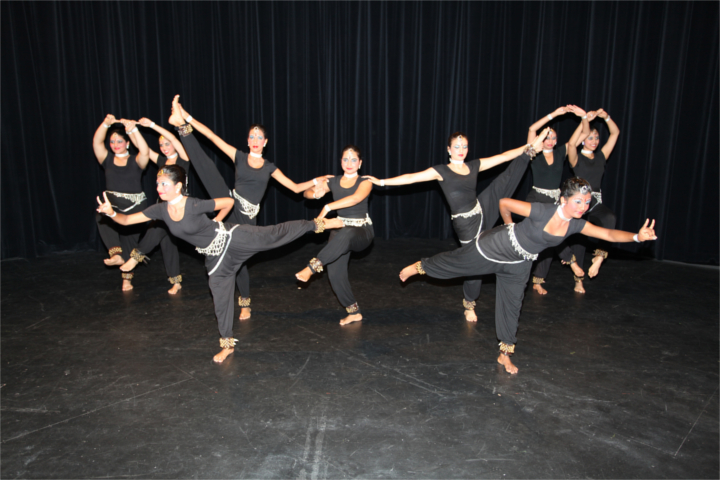 Shankara Mahadeva

Mahishasura Mardini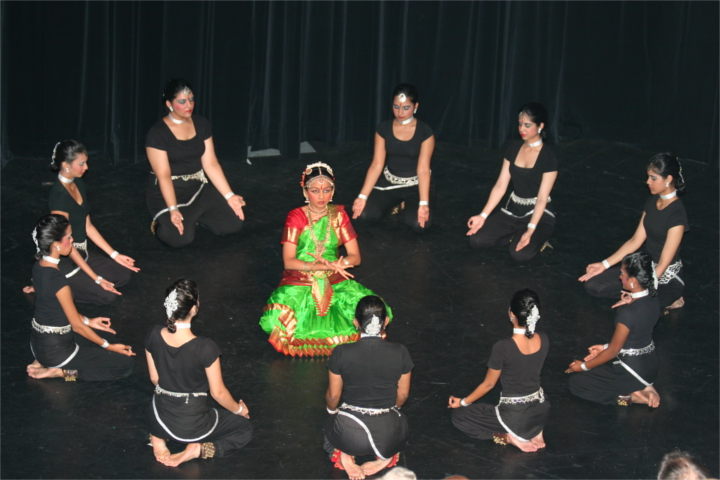 Aham finale

Acknowledging Naatyaanjali
Workshops in Darwin, Australia
Naatyaanjali was also invited to conduct Bharathanatyam workshops for Palmerston Senior College students and other children. We shared basic adavus (dance steps), navarasas (9 expressions) and muthras (hand gestures) in a story format.  The workshops ended with games and "oh my!", we were impressed with how much they remembered.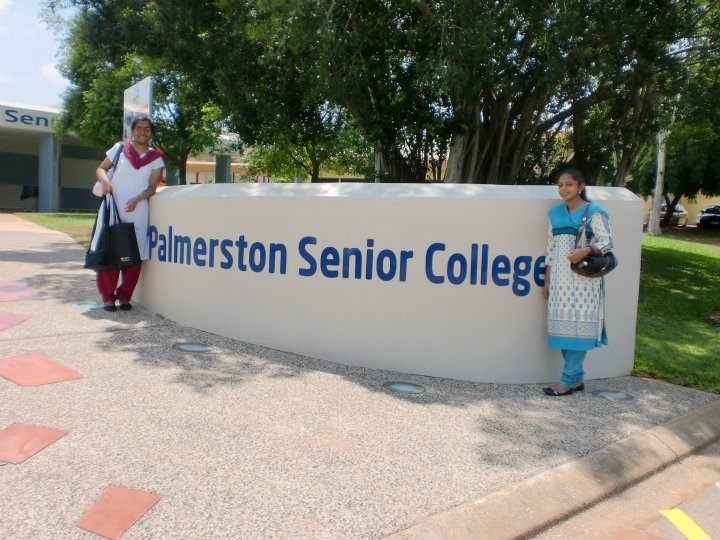 Bharathanatyam workshop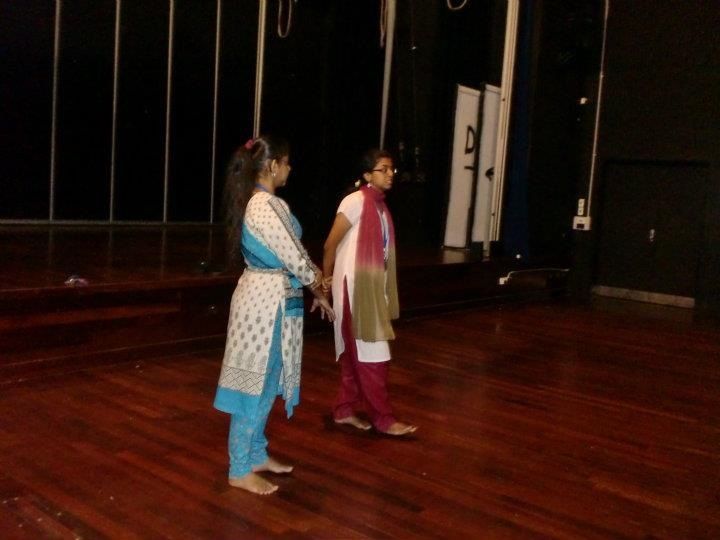 Teachers at work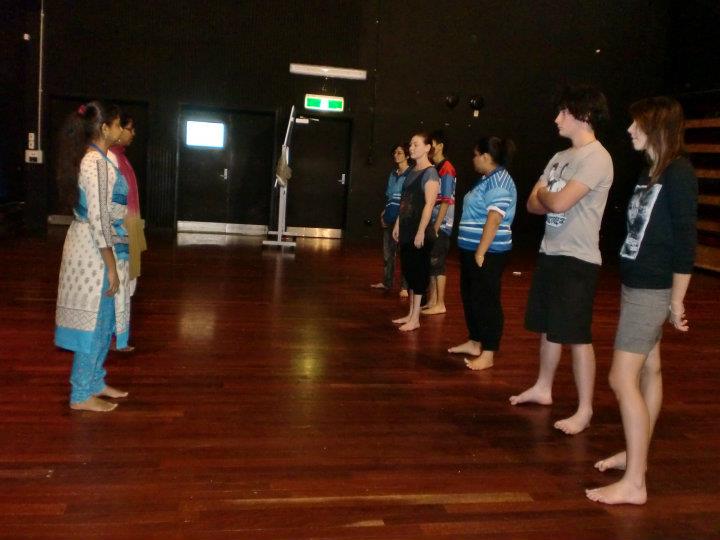 During workshop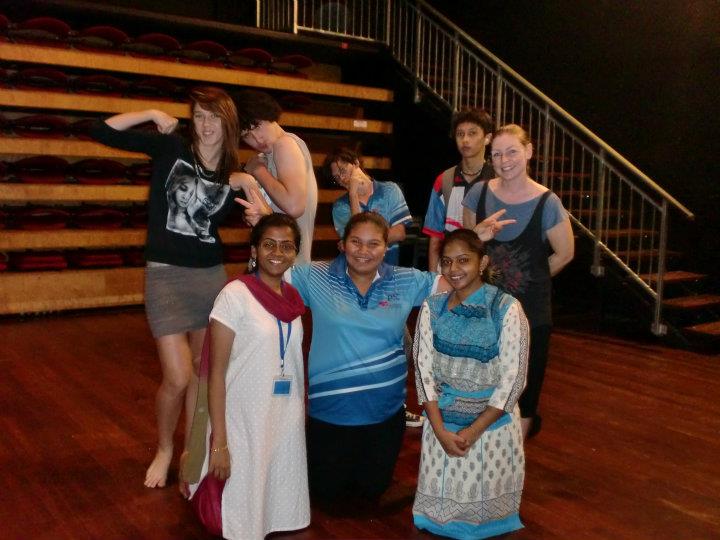 After workshop fun
Thank you Darwin for the memorable time!
No tags for this post.