Naatyaanjali received blessed invitation to Kluang, Malaysia on 28 Dec 2013! 
Naatyaanjali was very honoured and blessed to be invited by the Management Committee of the Sri MahaMariamman Temple in Kluang, Malaysia on 28 Dec 2013. Our dancers had the blessed opportunity to perform for the sacred ceremony of the placement of silver covering (kavacham) on the Goddess MahaMariamman. This was exactly two weeks after the completion of our first Bharathanatya Arangetram. Double joy indeed!
"Not only were we blessed to see Her being adorned, we even danced right in front of Her! That was electrifying", recounted one of the dancers.
We performed specially selected pieces which are beautiful compositions in praise of The Goddess such as
Kali Kautuvam
Simhavahini Sri Rajeswari
Charukesi
Kalyana Sunthareswari
The performance which lasted for 1.5 hours was well received. They made us feel like celebrities! It was indeed very touching to receive such appreciation for our ancient art form. Naatyaanjali dancers – Ms Jeyanthi Arumuganathan and Ms Hema Sivanathan and our accompanying musicians – Ms Aditi Gopinathan (Singer), Mr Madras Kajan (Mridangam), Mr G Manikantan (Violin) and Mr Ghanavenothan Retnam (Flute) – truly basked in the warmth and hospitality extended to us by the people of Kluang.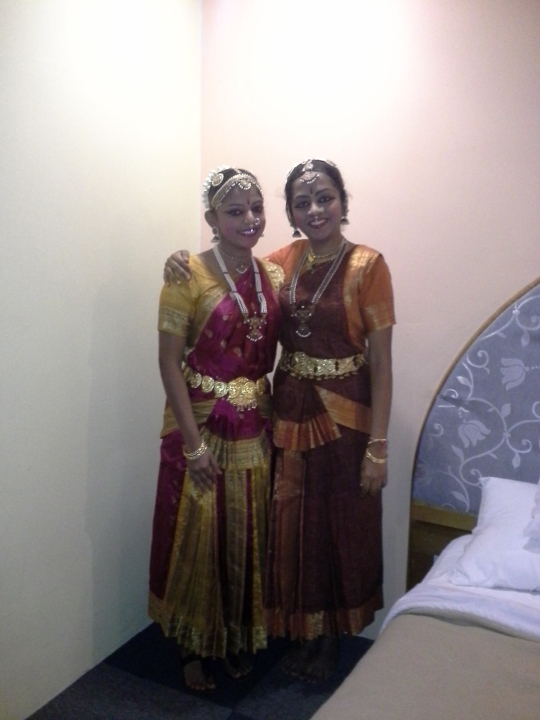 The Naatyaanjali dancers

The Team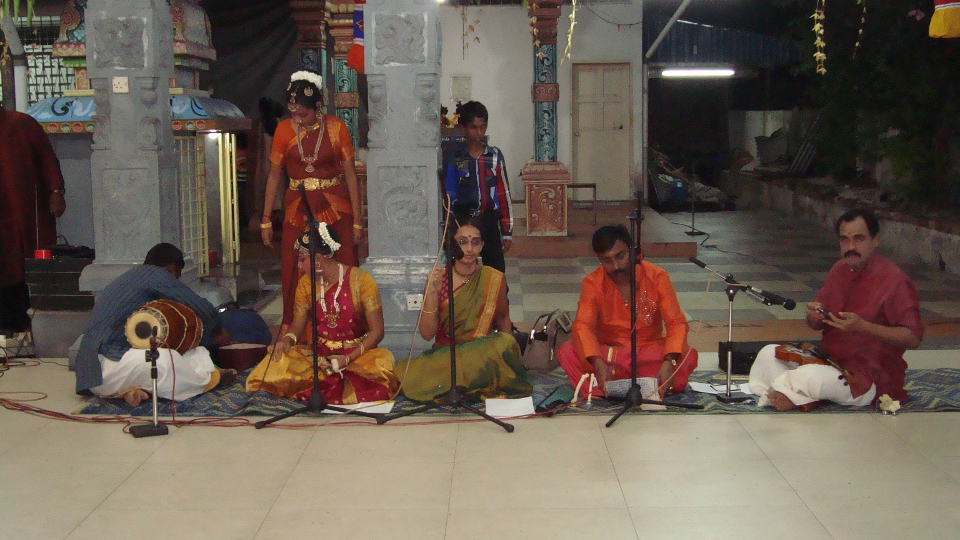 Preparations before the performances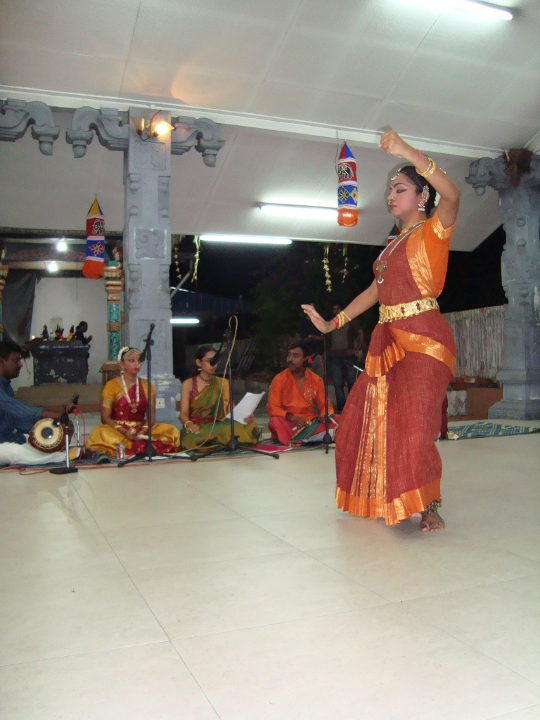 Kali Kautuvam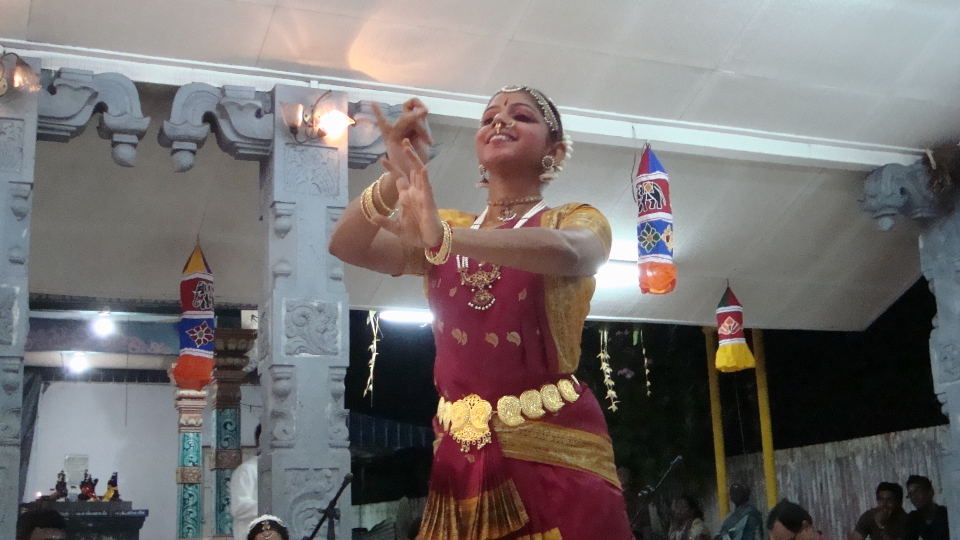 Simhavahini Sri Rajeswari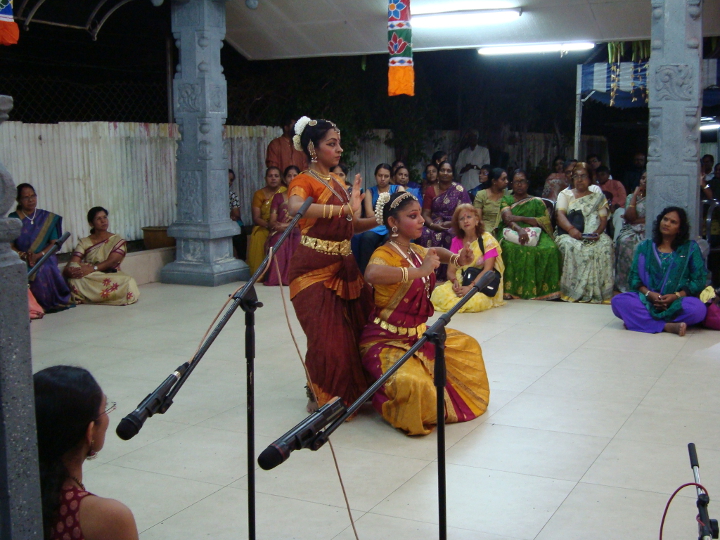 Final pose of performance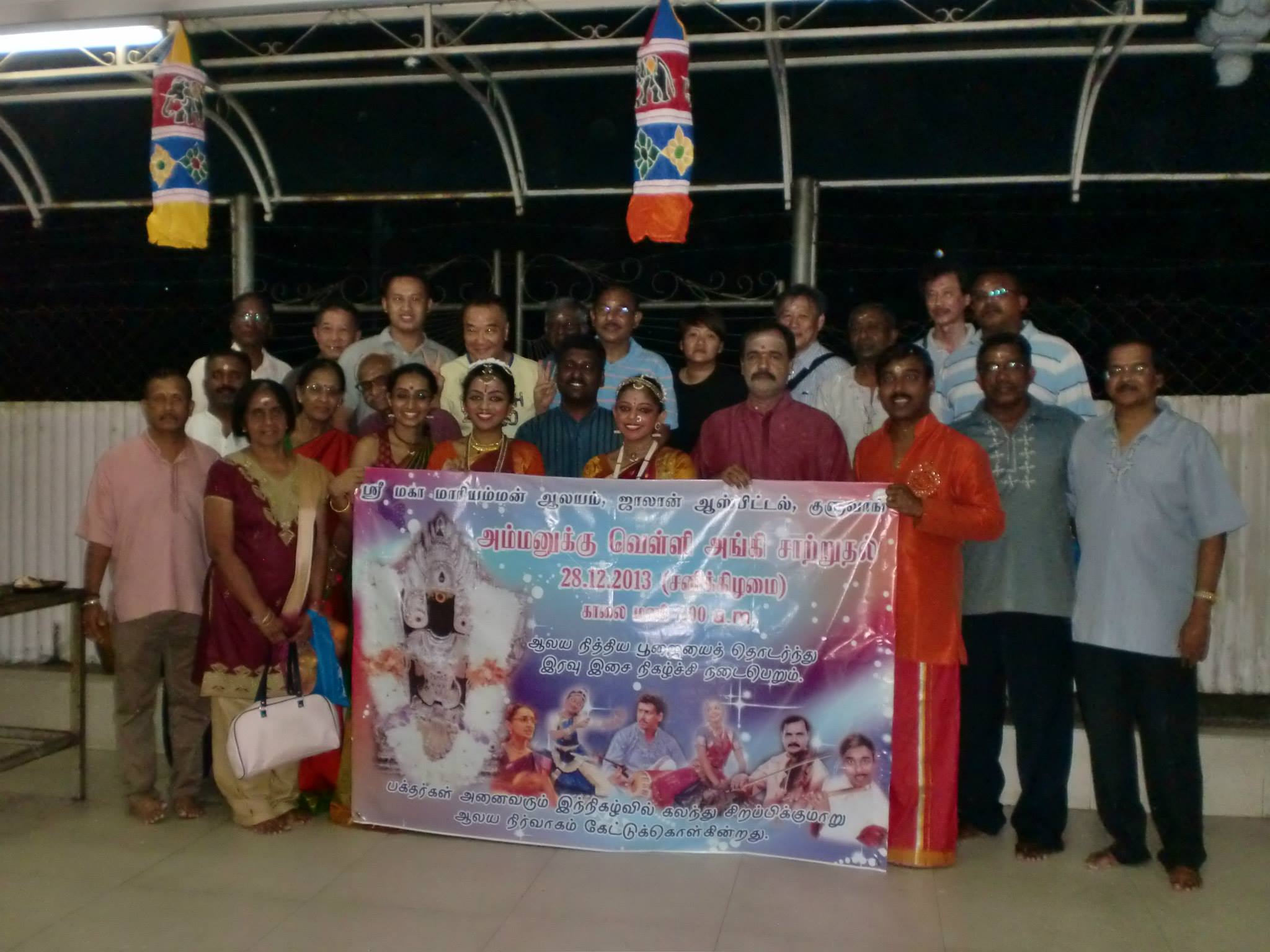 Group photo
Thank you MOTHER and the people of Kluang for everything, including the celebrity treatment! Thank you for appreciating and enjoying the pieces we presented about Her!
No tags for this post.