Naatyaanjali conducted multiple local performances
Isai Malai 2011 by TRC Multi-Purpose Cooperative Society Ltd, graced by Mr Vikram Nair
Naatyaanjali (Offering the Arts) gladly accepted the invitation by the Committee of TRC Multi-Purpose Cooperative Society Ltd to perform for their fund raising performance Isai Malai in 2011. They encouraged us to try something new and we did! Our first attempt at a fusion dance choreography. It was on the God of Dance himself, Lord Nataraja. The outcome was simply amazing! We received standing ovation for our piece which was the opening item. We received compliments such as the following:
"Thank you so much for inviting me and my son to the above wonderful variety show. The Siva dance was fantastically choreographed. My son, Anandha Kannan was extremely happy with the dance choregraphy. STC Youth Wing is creating a Tamil Dance song to be released in Pongal 2012 (14 Jan or later). We wanted to ensure that it is better than a normal vibrant punjabi dance using Tamil traditional music instrument and dance forms like oyilattam. The Siva dance assured me that we can achieve what we are dreaming of." – Captain Raju
"It was a great pleasure watching your students perform the Classical Dance (Om Shiva).  I have been truly blessed to watch all of you dancing with dedication, at the Isai Maalai 2011 on 11 Dec 2011 which was organised by TRC.  Your dance had moved me so much, that I was tearing at the end of your performance. Kudos to all of you! Keep up the good and hard work." – Santha Paruvatham (Ms)
We continued to receive invitations to perform and had many opportunities to perform at varied events. There was always something new to learn at every performance. Every lesson moulded us to strive to be better choreographers and dancers.

Choreographer and Fusion dancers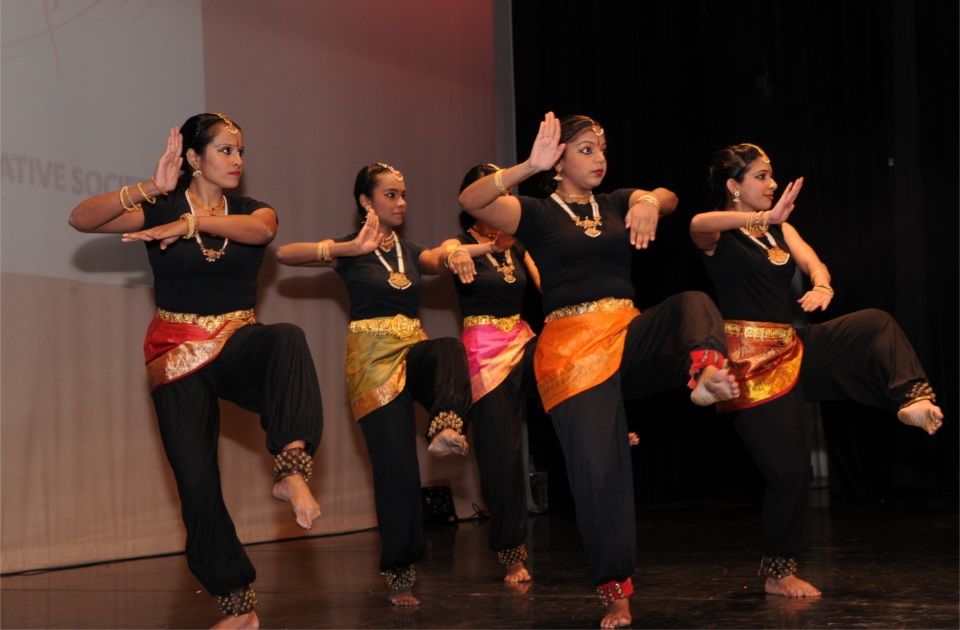 Shiva pose

Shiva multi-pose
No tags for this post.